Get your Irish on with a Trenholm Venom Reuben Sandwich!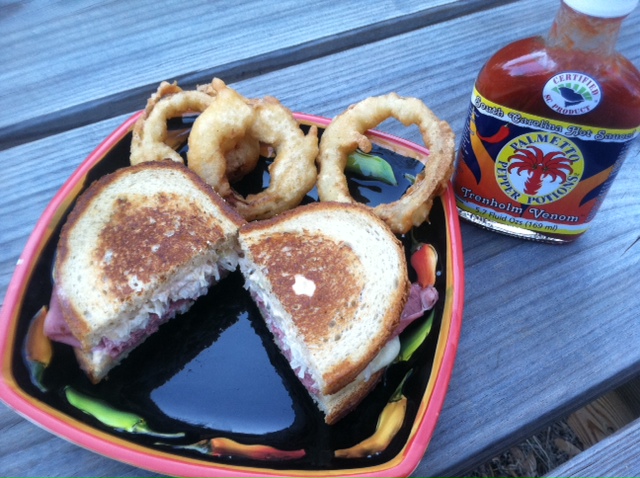 1 TB butter
4 slices rye bread
2 slices Swiss cheese
½ lb. deli sliced corned beef
8 oz. sauerkraut, drained and blotted dry
Trenholm Venom Reuben Dressing
½ cup mayonniaise (Duke's brand preferred)
3 TB sweet pickle relish
1 TB prepared horseradish
1 -2 TB Trenholm Venom hot sauce
Melt butter in a large cast iron skillet over medium heat. Dip one side of each slice of bread in the melted butter. Place two slices (buttered side down) in the skillet and top each slice with a slice of cheese and half of the corned beef. Top with remaining bread slices, buttered side up. Toast sandwiches until golden brown, turning once. Before serving, remove top slice of bread and add a generous layer of sauerkraut and Trenholm Venom Reuben Dressing.
Makes 2 sandwiches.